FireEye Virtual Summit 2019
Location:
Date/Time:
Jun 18, 2019 - Jun 20, 2019
12:00 am - CDT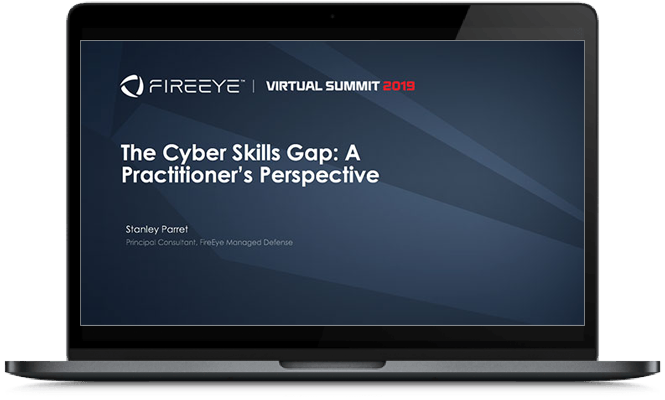 Click on "More Information" and register on each individual track you wish to attend.
Cyber Security Resilience, Research and Results
Every year, the Virtual Summit showcases the efforts of FireEye experts on the frontlines of cyber conflict around the world. Our professionals bring the best of their strategies and tactics, best practices, research and analysis, to help your organization more effectively prepare for and respond to malicious threats and attackers.
Executive Track
Executives and Board Members including CEOs, CIOs, CISOs, General Counsel and other C‑level personnel
Cyber attacks are inevitable, and you have a strong role to play to protect not only your organization's reputation, but your personal reputation as well. Sessions in the Executive Track offer insights into how you can actively protect your most valuable assets, understand likely attackers, and develop critical security guidance and strategic plans for your organization to implement.
APT Groups: How They Think, What They Want, and How to Fight Them
Using Risk Management to Optimize Cybersecurity Costs
Cyber Threats and Elections: What You Need to Know
Top 5 Cloud Security Myths Debunked
How FireEye protects FireEye
Practitioner Track

Security Researchers, Analysts, Frontline Responders, Team Managers and other personnel in the trenches
You are constantly fighting an asymmetric battle where attackers only need one success, and you can't afford a single failure. Sessions in the Practitioner Track offer in-depth information on the latest security research for multiple industries, case studies that model best practices, and proven tactics to better protect, defend, respond, predict and minimize the impact of attacks.
How to Train your Email Security Dragon
Simplifying Security Operations with ONE Platform
The Cyber Skills Gap: A Practitioner's Perspective
Help, my users have been hacked! What happened and how do I respond?
---
**
This event is run out of Britain, so times can be early for the US.