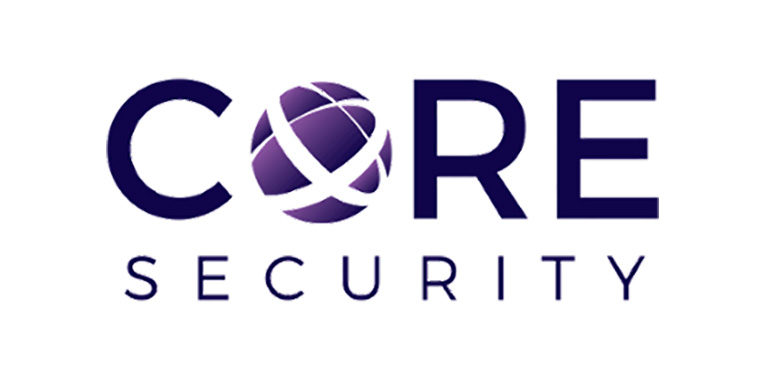 Identity and Access Management
Actionable intelligence and context
Over 1 million cyber-attacks happen every day. Core Security's analytics-driven approach to security and remediation enables customers to manage access and identify vulnerabilities to minimize risks and maintain continuous compliance. 
By sharing intelligence across various security disciplines, customers can automate manual processes using consistent data, prioritization methods, and reporting, to cut remediation time, reduce risk, and ultimately secure critical assets from both the user access and infrastructure vulnerability perspective. 
Core Security enables enterprises to take a more comprehensive and predictive approach to safeguarding critical data and assets. 
Identity governance is the foundation for any identity and access management (IAM) program and enables productivity while still maintaining security. Designed to improve transparency and manageability, identity governance and administration policies give context to access relationships by defining and standardizing levels of access rights based on common job duties. This streamlines the provisioning/deprovisioning process for new, existing, or terminated users. Identity governance also handles the management of this access, from reviewing entitlements periodically to making subsequent status changes as needed.   
Access Assurance Suite 
Streamline provisioning, review requests, manage compliance, and enforce a robust password policy with this holistic solution. Automate the identity governance process and use advanced analytics to discover hidden risks. Create balanced end-to-end coverage for every use case with the Access Assurance Suite. 
Visual Identity Suite 
Visual Identity Suite enables administrators, managers, and users to make informed decisions through the use of a dynamic dashboards. Reviewers can quickly see common user entitlements and rapidly identify outliers. Ensure the right people have access to the right things, at the right time by enabling them to actually see these privileges and certifications in an easy to understand graphical matrix display.
Core Provisioning
Core Provisioning allows you to automate the creation and management of user accounts and access rights, saving your organization time and ensuring compliance. Keep with industry standards and best practices by accelerating the provisioning of users and the management of user access to corporate resources. Provision access with confidence with notifications of inappropriate access or Segregation of Duties (SoD) violations at the time of a provisioning requests. 
Core Access Assurance Suite
Core Access Assurance Suite is an integrated identity and access management (IAM) solution that delivers informed provisioning, continuous compliance, and actionable analytics. This suite is needed to streamline provisioning, automate the governance process, and be able to view advanced intelligence to discover hidden risks.
With this IAM software suite, you can apply predictive analytics to huge volumes of access-related data to reveal the complete context of relationships between user IDs, applications, and environments.  
Visual Identity Suite
Move beyond spreadsheets with Visual Identity Suite, an identity governance and administration (IGA) solution designed to help administrators, managers, and users with visual layouts of user, role, and entitlement association and certification. Ensure the right people have access to the right things, at the right time by enabling them to actually see these privileges and certifications in an easy to understand graphical matrix display.
Cyber threat intelligence (CTI) is the process of researching and analyzing cyber threat trends, and developing proactive, preventative measures to protect against them.
With over 20 years' global experience, Core Security is a trusted source for threat-aware solutions that provide the actionable intelligence and context needed to manage security risks across the enterprise. Our solutions are designed to help you reduce the risk of compromise by uncovering vulnerabilities wherever they reside in your environment.
Key Benefits: 
Ability to collect and analyze a large amount of contextual data 
Improved detection of advanced persistent threats (APT) and ability to prioritize based on risk posed to the organization 
Bringing your organization peace of mind through a proactive cybersecurity policy
Building the framework to constantly adapt and protect against new cyber threats as they're developed
Ongoing monitoring of network access, security, and risk
Penetration Testing – Core Impact is an easy-to-use penetration testing tool with commercially developed and tested exploits that enables your security team to exploit security weaknesses, increase productivity, and improve efficiencies.
A tool for beginners and experts – Core Impact is designed for users at every level. Beginners can get up to speed with a user-friendly GUI and descriptive step-by-step wizards, allowing them to automatically gather the information they need. Advanced penetration testers can take advantage of the vast functionalities available. For example, since all modules, exploits, and tools are written in Python, users can modify them as they see fit.
Leveraging Phishing to Measure Security Awareness -Easily simulate a phishing campaign for your organization using Core Impact's dynamic phishing tools. Once you've created your campaign, any user that clicks the link or enters sensitive information, will be tracked for reporting and analysis. But you can do more than just report on who is susceptible to phishing. Impact's phishing functionality can also be used to harvest credentials for further testing purposes.   
Network Detection – Advanced threat detection technology built on nearly a decade of scientific research and big data analytics. It detects successful infections with certainty, terminates their activity, and gives responders the ammunition needed to rapidly prevent loss.
Security Consulting Services – Trusted by Clients for over 37 years, Security Consulting Services (SCS) delivers comprehensive penetration testing for a variety of targets. Our team evaluates the security of an asset with a tailored penetration test – creating and executing active real-world attacks. Our Security Consulting Services team is composed of cybersecurity professionals, specializing in ethical hacking to help your organization protect itself from real world attackers. Their tests uncover flaws and security weaknesses across your IT environment, from workstations and enterprise servers to IoT devices like tablets and smart TVs. Take a proactive approach to security by having your defenses tested by our experts before they are breached by an outside attacker. Thwart attacks and help meet your compliance requirements without the need for additional infrastructure or staff.
SIEM – Event Manager identifies, records, and prioritizes potential threats and incidents across your organization, reducing alert fatigue by only generating alerts when needed. These notifications are rapidly sent to exactly the right security team members when a threat requires action, allowing staff to quickly prevent or neutralize risks.
Diverse data streams come in multiple formats and can require a great deal of effort from analysts in charge of interpretation. This costs valuable time that postpones reaction time and would be better spent on remediation efforts. With Event Manager, this data is normalized, putting events into a common, readable format that doesn't require additional expertise. 
Monitor the most critical assets of your business from a single location, be it a desktop or a mobile device such as a phone or tablet, with detailed interfaces that identify, record, and alert on potential threats and incidents affecting both technology and sensitive company data. View full event summaries that contain information like what type of event occurred, where it happened, and who initiated it. Additionally, users can adjust within the dashboard itself, selecting and filtering out alerts that appear that they no longer want to view in the future.
Learn More
Discover how SecureNation can help you better protect your IT assets.