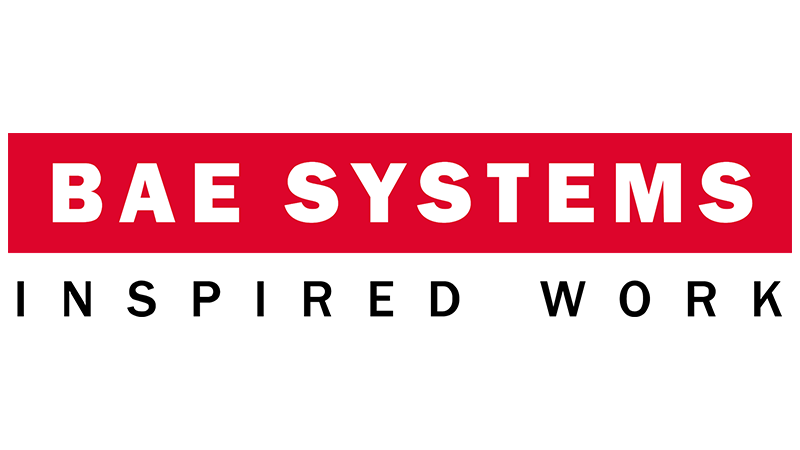 Intelligence & Security
Managed and Cyber Security Services
At BAE Systems, our advanced defence technology protects people and national security, and keeps critical information and infrastructure secure. We search for new ways to provide our customers with a competitive edge across the air, maritime, land and cyber domains. We employ a skilled workforce of 85,800 people in more than 40 countries, and work closely with local partners to support economic development by transferring knowledge, skills and technology.
Cyber Security Services
BAE Systems offers expert consultancy and professional services including cyber security advisory services, threat intelligence, penetration testing, incident response and incident readiness services. 
Cyber Security Advisory –  Helping you understand and manage your cyber risk. 
Cyber Technical Services – Understand and manage your cyber risk with Threat Intelligence, Penetration Testing and Incident Response. 
Incident Response – Making the right decisions, at the right times. 
Industrial Security –  Protecting your critical operational technology. 
Secure Operations Centre Design & Delivery –  When a cyber attack occurs, how fast can you respond? 
Security Testing – Understand the relative strength of your defences. 
Privacy & Trust –  Data and privacy regulation as a business enabler. 
Regulatory Compliance Services –  Reducing risk and seizing opportunity. 
GDPR Services –  With the right approach, the GDPR obligations can be a business opportunity rather than a burden – if addressed in the right way. 
Supply Chain Assurance – Understand your supply chain and risk exposure. 
Security Engineering –  Making critical risk decisions with confidence. 
Managed Security Services
BAE Systems has defended the networks, data and devices of governments for 40 years – our Managed Security Services can bring that scale, knowledge and capability to your defence.
Prepare: Know who may be attacking you and where. Uncover your weaknesses, visualise your infrastructure and update your strategy and response planning. 
Cyber Threat Intelligence: Deliver rich context around tactics, techniques and procedures (TTP's) for more accurate detection and the prediction of threats.
Target Intelligence: Open source exposure intelligence helps understand what an attacker can learn about your organisation from open internet sources.
Vulnerability Scanning and Assessment: Locates weak points into or inside your infrastructure before they can be exploited.
Network Visualisation: Understand the full scale of your network and improve the resiliency of security operations.
Supporting Services: Penetration Testing and Consulting services available to provide technical assessments of network security and business risk and expert help to meet any security challenge.
Manage: Increase operational efficiency and improve protection capabilities. 
Log Management – Collection and analysis of log data helps understand what transpires within your network.
Security Device Management – Full lifecycle management of core security devices/architectures on your network from our 24x7x365 SOCs.
Vulnerability Management – Cloud based scanning platform finds known weak points in your system before an attacker can exploit them.
Supporting Services – Technical and Operational support helps maintain a robust security practice.
Monitor: Ensure compliance and improve your detection capabilities with a range of monitoring solutions and detection content able to suit your needs. 
Compliance Monitoring – A combination of log management, security event monitoring and vulnerability scanning is employed to meet many industry regulations, including PCI, GLBA, NERC CIP and HIPAA.
Security Event Monitoring – Monitors and correlates logs and events from various security and network perimeter devices.
Complete Security Monitoring – An evolution of Security Event Monitoring adds capture, correlation and detection across a wider variety of data sources from endpoint to cloud. Machine accelerated human in the loop investigation delivers a threat focused monitoring service, delivering answers, not alerts. 
Detect & Respond: Hunt, detect and respond to even the most innovative and novel threats. 
Managed Detection and Response harnesses BAE Systems' advanced threat analytics services to identify existing and entirely new attack types. Our analytics tools and techniques search for unusual patterns of behaviour and unusual activity to find previously unseen and undiscoverable threats.
Consequently, our service can deliver early warnings that traditional monitoring simply cannot deliver. This detection edge gives BAE Systems' SOC analysts and responders the chance to see and understand a potential compromise and tackle it – whether it's a single attack or a more comprehensive campaign. Our unique ability to acquire, correlate and run detection analytics across diverse infrastructures allows for detection and response in every part of our client's network, from endpoint to cloud. We deliver answers, not alerts.
Our Managed Detection and Response solutions are part of our wider MSS portfolio.
Learn More
Discover how SecureNation can help you better protect your IT assets.