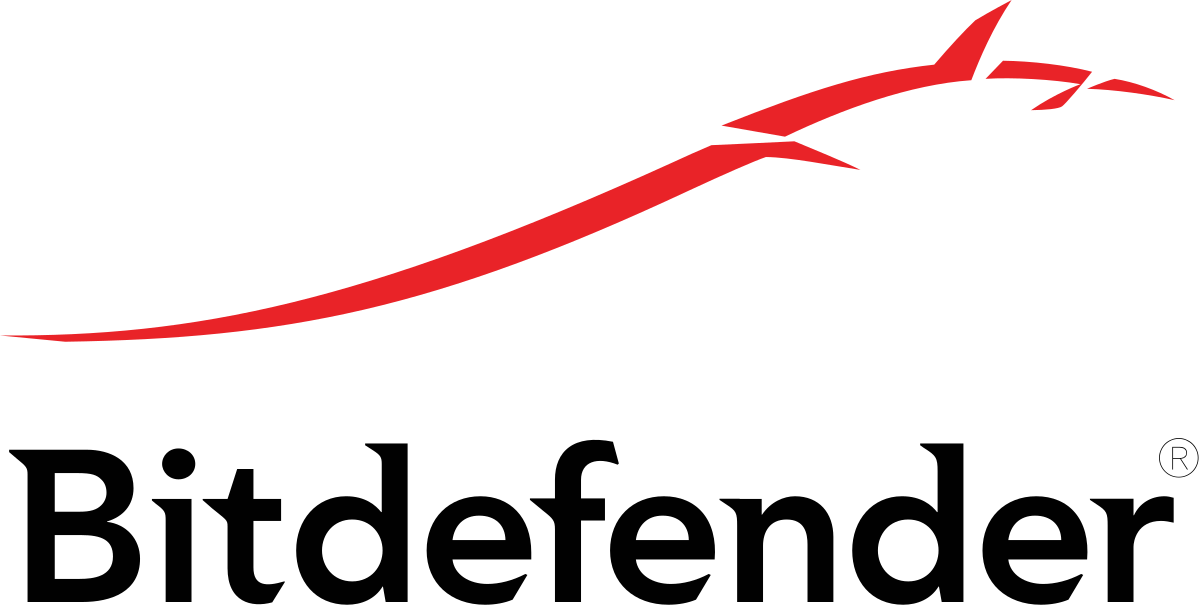 Endpoint Security Suites
Uncover the Elusive, Respond Effectively
We are led by a vision to be the most trusted cybersecurity technology provider in the world, which means we constantly anticipate, innovate and go the extra mile.
Bitdefender delivers robust security you can rely on. With a global security delivery infrastructure protecting half a billion users, visionary solutions, and a wealth of awards, we have been a trusted security provider since 2001.
Bitdefender works with government organizations, large enterprises, SMEs and private individuals across more than 150 countries. We are dedicated to providing solutions to each of their challenges and needs – and our dedication proves to be successful.
With over 1,600 employees, and a team of 800+ engineers and researchers, Bitdefender is one of the most innovative IT security software vendors in the world today.
TRANSFORMATIVE SECURITY
Powered by its depth of security expertise and rapid pace of research and development, Bitdefender's long-standing mission is to deliver transformative security technologies to the world's users and organizations. We are innovators, creating breakthrough technology that radically improves our customer's experience with security.
From IoT to Data Centers, from endpoints to hybrid infrastructures – Bitdefender plays a transformational role in how security is best consumed, deployed, and managed. We strive to deliver products and services that radically alter the customer's experience with security, in terms of efficacy, performance, ease of use and interoperability.
It's Time to Rethink Endpoint Security
Protect Endpoints – Organizations around the globe are facing an era of increasingly sophisticated attacks with never before seen global outbreaks of cyber threats. With increasing complexity and mobility of endpoints but limited resources and security staff shortage, companies are falling behind. As a consequence over half of breaches start with a compromised endpoint. It's time to rethink endpoint security!
GravityZone Elite Suite – Layered next-gen architecture that delivers prevention, detection, remediation and visibility in a single modular platform.
GravityZone Ultra Suite – Integrates layered next-gen endpoint protection and easy-to-use EDR platform to accurately protect enterprises against even the most elusive cyber threats.
GravityZone Enterprise Security – Delivers layered next-gen security that consistently ranks first in independent tests. It leverages a single management platform to reduce the cost of building a trusted environment for all endpoints.
Bitdefender Cloud Security for MSP's
Security for MSPs – Zero-day and ransomware attacks such as WannaCry have wreaked havoc, eluding virtually all AV/endpoint security and so called 'next-gen' solutions, except for Bitdefender. Powered by machine learning algorithms perfected over more than 10 years, Bitdefender consistently ranks first in independent tests for protection, performance and usability.
In March 2018, Bitdefender was awarded the prestigious AV-Test Best Protection 2017 and AV-Test Best Performance 2017 for achieving the maximum detection score and demonstrating the lowest impact on protected machines in each test conducted throughout the year.
Next-gen layered security consistently ranked #1 ~ Powerful but light ~ Simplified deployment
Complete Antimalware and Antivirus – Bitdefender provides an advanced combination of Antivirus/Antimalware so you only need one security solution, mitigating security breaches, simplifying deployments and reducing expenses. With more than 10 years of experience and 7 patents, Bitdefender has perfected Machine Learning algorithms to block elusive new threats with minimum false positives
Advanced Anti-Exploit – Bitdefender advanced anti-exploit not only provides protection from known exploits, trying to hijack popular programs, but also against new ones, by focusing on attack techniques.
Continuous Process Monitoring – Bitdefender Process Inspector continuously monitors running process for signs of malicious behavior and can detect and block attacks and malware that eluded other security layers.
Content Control – URL blocking by category, scheduled or using a configurable block/allow exclusions table.
Device Control – Threats are often introduced into the company via removable devices. Bitdefender device control allows you to choose which devices and device types will be allowed to run and which will be blocked or scanned automatically
Firewall with IDS – Endpoints are protected with fully featured two-way firewall with Intrusion Detection, critical for protecting remote devices.
Web Filtering and Search Advisor – Bitdefender displays search ratings signaling trusted and untrusted pages. It blocks phishing or malicious websites and scans HTTP(S) traffic to detect threats.
Protect Your Business with Layered Next-Gen Security
Security for SMB – With the advent of malware in the digital world, small and medium companies might be easy targets for hackers. Studies show that more than 50% of small and medium businesses fall victim to cyber-attacks. But with the right security in place, even small businesses can stay protected against all kinds of attacks, from ransomware to Advanced Persistent Threats.
Bitdefender employs multiple techniques and layers to safeguard your business, protecting all the things that keep your business going: workstations, servers, mailboxes and mobile devices. It's incredibly easy to install and light on your resources.
GravityZone Business Security – Bitdefender GravityZone is a resource-efficient security solution that provides high performance and protection while delivering centralized management, easy deployment and the freedom to choose between a cloud or an on-premise hosted management console. It is designed to protect organizations, from small to medium, covering any number of file servers, desktops, or laptops, physical or virtual machines.
GravityZone Advanced Business Security – Bitdefender GravityZone is a an all-in-one security solution that provides high performance and protection while delivering centralized management, easy deployment and the freedom to choose between a cloud or an on-premise hosted management console. It is designed to protect organizations looking for comprehensive protection and covers any number of desktops, laptops, servers, e-mail and mobile devices (physical or virtual machines).
GravityZone Elite Suite – Layered next-gen architecture that protect organizations against even the most sophisticated threats. It delivers prevention, detection, remediation and visibility in a single modular platform.
Datacenter and Cloud Security Redefined
Protect your servers and virtual desktops in any cloud effectively and consistently. Minimize the time spent on managing security from days to hours with automated workflows. Improve infrastructure ROI with up to 55% higher virtualization density. Delight end users with up to 36% faster application performance.
Securing the Software-Defined Datacenter (SDDC) – As IT reinvents itself to enable big data, cloud initiatives and business agility (while controlling costs and supporting legacy applications), software-defined datacenter (SDDC) technologies become a foundational pillar of IT modernization. A combination of software-defined compute (virtualization), software-defined networking (SDN), software-defined storage (SDS), and a common management layer, SDDC delivers flexible, efficient and fast-iterating infrastructure.
Key Benefits:
Agility via security automation
Operational efficiency via streamlined manageability
High infrastructure utilization via small security footprint
Universal compatibility with SDDC technologies
Scalability to carrier-grade deployments
Continuous protection and compliance
Products: 
GravityZone Security for Virtualized Environments – GravityZone Security for Virtualized Environments is an award-winning cloud-workload security platform engineered to safeguard software-defined infrastructure, while promoting its agility, efficiency and performance.
GravityZone Security for Storage – GravityZone Security for Storage uses machine learning, cloud lookup and other antimalware technologies to deliver unmatched real-time protection for ICAP-compatible network storage and file-sharing systems. Administered from the same console as GravityZone Security for Virtualized Environments, Security for Storage is fast to deploy and simple to manage.
BitDefender Hypervisor Introspection – Created in partnership with Citrix and named by industry-analysis firm IDC® a "qualitative improvement in the security of virtual environments," HVI uniquely fortifies datacenter infrastructure against zero-day, kernel-level exploits and other advanced targeted attack techniques through live memory introspection at the hypervisor level. HVI adds a unique security layer to GravityZone to protect against advanced persistent threats like EternalBlue.
Bitdefender Network Traffic Security Analytics…. Greal-time breach detection. Automated triage. Complete visibility.
Bitdefender Network Traffic Security Analytics detects advanced attacks in real-time and automates alert triage to provide context and facilitate incident response. NTSA uses a combination of machine learning and behavior analytics with insights from Bitdefender cloud threat intelligence consisting of 500 million sensors globally to detect threats for all entities, managed or unmanaged, for encrypted or un-encrypted network traffic.
Key Benefits: 
Advanced Threat Detection – Live analysis of all network traffic, including encrypted high fidelity alerts using AI/ML & insights from 500 million sensors. 
Automated Triage –  Detailed attacker Tactics Techniques & Procedures (TTP)  alerts & IR investigations resolved with automation
IOT & BYOD Protection –  Learns & tracks all entities on-premise, in could or on SaaS non-intrusive. No complex log or agent integrations.
Compliance – Use of meta-data eliminate privacy concerns. Compliant with PCI, GLBA, NIST, GDPR and others.
Real-time threats visibility and effective incident investigation
Did you know the average time to detect a breach resulting from an advanced attack is about 6 months? Meanwhile, the security teams are overwhelmed with security alerts that need to be investigated. Bitdefender NTSA can help give back control and reduce risk by providing real-time visibility across environment and effective incident investigation capabilities. It works by applying ML and Behavioral Analytics with insights from Bitdefender Threat Intelligence to detect advanced, stealthy threats. Bitdefender NTSA IntelliTriage automates security alert triage so security analysts saves time on hunting for that illusive threat.
Intellitriage
Security Operations Centers should not suffer alert fatigue!
IntelliTriage, the newest NTSA component, automates the process of security incidents triage to dramatically improve incident investigation time and reduce organizational risk with high-fidelity alerts.
IntelliTriage also provides recommended remediation guidance on steps to take based on the security incident.
It enables complex scenario-based learning to detect advanced attacks with high accuracy and corelates thousands of security alerts in order to create a clear picture of each incident. IntelliTriage provides detailed explanations for the incident severity score. Recommended remediation actions are also provided to facilitate faster incident response.
Advanced Threat intelligence… Contextual, real-time insights into the Global Threat Landscape
Fueled by the Bitdefender Global Protective Network (GPN) protecting over 500 million systems, Bitdefender Advanced Threat Intelligence collects data from sensors across the globe. Our Cyber-Threat Intelligence Labs correlate hundreds of thousands of Indicators of Compromise and turn data into actionable, real-time insights.
By delivering our top-rated security data and expertise directly to businesses and Security Operations Centers, Advanced Threat Intelligence bolsters security operations success with one of the industry's broadest and deepest bases of real-time knowledge.
Key Features and Benefits: 
Accelerated Incident Response – Improve threat-hunting and forensic capabilities with contextual, actionable threat indicators on IPs, URLs, domains and files known to harbor malware, phishing, spam, fraud and other threats. Decrease time to value by seamlessly integrating our platform-agnostic Advanced Threat Intelligence services into your security architecture, including SIEM, TIP and SOAR.
Unique insights into the latest threats – Fend off attacks before they're even launched with unique insights into hard-to-catch Advanced Persistent Threats and Command and Control IP feeds. Access the Indicators of Compromise identified and processed by Bitdefender's global install base and its award-winning anti-malware, anti-spam, anti-phishing and anti-fraud technologies.
Quality sources for accurate insights – Leverage our premium cyber-threat intelligence with IoCs gathered from one of the widest array of sources: web crawling systems, email traps, honeypots, monitored botnets, data shared with industry partners and law enforcement agencies, and a virtual machine farm that executes over 200,000 malware samples per day.
Cyber-threat intelligence expertise – Augment your security capabilities with the expertise of Bitdefender Cyber-Threat Intelligence Labs, a global R&D leader in tests and investigation, with over 100 patents issued for core technologies in the past three years alone. Our 800+ researchers and developers take a layered approach to cybersecurity, using artificial intelligence, deep learning and anomaly-based detection to ensure the accuracy of our threat intelligence feeds.
Learn More
Discover how SecureNation can help you better protect your IT assets.