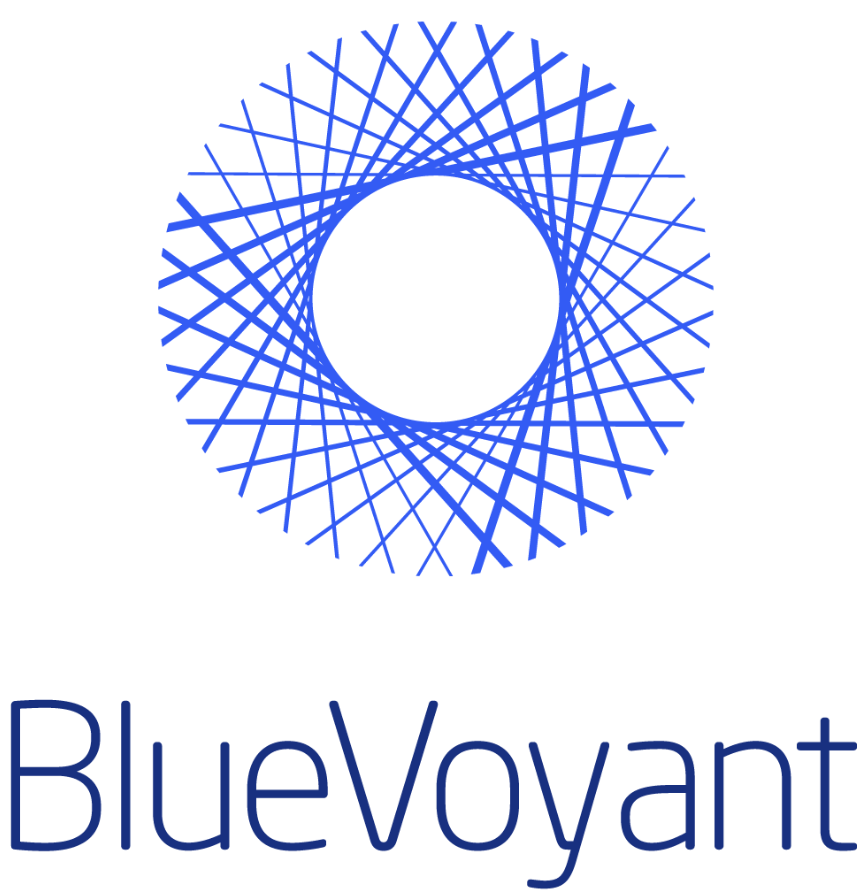 Threat Intel, Managed Security & Professional Services
Protecting You From Agile & Well-Financed Attackers
BlueVoyant provides advanced cyber threat intelligence, managed security services, and proactive professional services with forensic capabilities for incident response and remediation. We help large enterprises with impactful intelligence and offer small and medium enterprises the same kind of software and level of services that large enterprises enjoy – all from a world-class team of experts that would be challenging to amass directly.
Download Whitepaper – The Perfect Score: Key Scoring Requirements for Measuring Third-Party Risk
Turning raw data into actionable intelligence for companies that manage their own cyber protection and need increased insights…
The threat landscape is constantly changing. Threat Actors are smarter and more dangerous than ever before. With the volume, velocity, and sophistication of today's global threat landscape, enterprises must be able to respond in real-time to effectively defend against these destructive attacks.
BlueVoyant Threat Intelligence Services integrate data, analytics, and unmatched expertise to fully understand the threat landscape and identify emerging threats to help organizations prioritize their cyber defenses and protect against today's sophisticated attacks.
Areas of Expertise:
Threat Enrichment – Relevant intelligence for threats outside your perimeter customized to your organization. Enrich your alerts with external threat intelligence which informs investigations and identifies attacker infrastructure. Prioritize threats and eliminate those that put your business at the greatest risk. Learn more >>
External Threat Hunting – On demand investigations tailored to your business needs covering the traditional, Deep & Dark Web. Gain in-depth investigation support into cyber attacks and the threat actors behind the malicious activity. Additional continuous monitoring capabilities available. Learn more >>
Digital Threat Defense – Digital Brand Protection that proactively detects and disrupts phishing attacks, fake social media accounts, and rogue applications targeting your executives, customers, partners, and employees.  Minimize organizational risk by protecting your digital assets utilizing continuous monitoring, high-fidelity alerts, and effective take-down services. Learn more >>
BlueVoyant Watcher Services and MSS Add-Ons:
BIN Watcher – Identifies freshly stolen credit cards and facilitates proactive protection for your customers. Learn more >>
Brand Watcher – Detects deception tactics including the creation of lookalike domain names and web pages used to victimize your clients. Includes malicious domain take-down service. Learn more >>
Credential Watcher – Highlights employees' usernames and passwords compromised in the underground economy for mitigation prior to avoid account takeover attacks. Learn more >>
About the Services:
Intelligence that Extends Beyond Your Perimeter – BlueVoyant Threat Intelligence Services monitors your external attack surface to review threat actor activity taking place outside your perimeter. Gain insights into emerging risks with timely, actionable intelligence tailored specifically for your organization.
Bigger, Better Threat Data – BlueVoyant utilizes a combination of public and proprietary data sources, traditional surface, deep and dark web sources, along with the latest trends in the cybercrime ecosystem, including social media and instant messaging applications, to identify emerging threats and help organizations prioritize their cyber defenses.
Expert Knowledge of Adversaries and Attacker Methods – BlueVoyant's field-tested, threat intelligence experts bring experience from NSA, FBI, GCHQ, and Unit 8200, as well as leading private sector organizations. This experience enables our analysts to fully understand the attacker methodology to interpret how attackers plan and implement attacks, as well as identify attacks that are still in the planning stages.
Additional BlueVoyant Threat Intelligence Services: Today's digital world has not only made it simpler to connect with consumers, but it's also made it easier for cybercriminals to impersonate your brand, target your executives and cause irreparable damage. BlueVoyant offers additional threat intelligence services to help protect an organization's digital assets, that includes:
Digital Brand Protection  – Proactively detects and disrupts phishing attacks, fake social media accounts, and rogue applications to protect your brand outside your perimeter. Learn more >>
Executive Cyber Guard  – Helps defend against attacks targeting your company's executives by providing the necessary intelligence required in today's digital world. Learn more >>
For companies that need an elite security operations center partner…
Achieve the same level of security previously available to only the largest, most well-defended organizations. BlueVoyant combines an expert team, comprehensive threat data analytics, and comprehensive services and solutions to address the multiple cybersecurity needs of businesses today.
Are you struggling to evolve your cybersecurity at the same rate as your business operations? Start with a Cybersecurity Assessment to assess your security posture to identify gaps and prioritize areas for improvement.
MSS with BlueVoyant allows you to scale your protections, whether you simply need endpoint scanning, detection and response, security insights or if you want perimeter security and directory services and applications for users. We offer Managed Detection and Response (MDR+), Detection-as-a-Service℠ (DaaS) and Co-Managed SIEM.
Managed Detection and Response (MDR+) – detects, blocks, and contains malware, ransomware, zero-days, non-malware, and file-less attacks automatically. Remote endpoint incident investigation and remediation is led by BlueVoyant cyber intelligence experts. Clients can receive explicit remediation instructions or simply let us remediate and supply after-action reports. Learn more>>>
24/7 investigation from SOC experts
Prevent malware and monitor network health
Track and record relevant alerts
Enrich indicator data by automated and manual classification
Manage and prescreen software upgrades
Advanced Threat Detection provides full telemetry to actively hunt for threats that are evading detection
Detection-as-a-Service℠ (DaaS) – DaaS collects logs from applications and on-premise and/or cloud infrastructure to enable advanced threat detection. Investigations into security alerts are supported by our team of analysts within two cybersecurity operations centers. Learn more>>>
Data collection and analysis
Infrastructure hosting, monitoring, patching and upgrades
Health monitoring to ensure log collection and environment visibility
Automation and orchestration of data
Compliance documentation and reporting
Managed SIEM – Managed SIEM with Splunk® Enterprise correlates and analyzes network logs in real-time, aggregating disparate data and applies the latest threat intelligence to filter background noise and identify real security concerns. BlueVoyant experts monitor on-premise and cloud environments with the Splunk® Enterprise Platform, maximizing your existing platform investments. Learn more>>>
Simple, Affordable, Headcount-based Pricing
365 days of searchable logs
Security Monitoring and Incident Response
Log aggregation, search and reporting
No need for expensive add-ins
Full User/Entity Behavior Analytics (UEBA) included natively
Report Customization and SIEM Engineering Support
Custom Data Source Ingestion
SOC Automations for Remediation
Custom Correlations and Reports
24/7 SOC – Mean Time to Investigate of less than 3 minutes
Access to BlueVoyant experts for SIEM and security detection and response
Compliance documentation and reporting
Vulnerability Management Services – We understand that IT teams are resource-constrained and have many priorities that compete for attention. VMS with BlueVoyant helps IT teams use time and resources wisely by identifying priorities and providing actionable information. With VMS, they know that their safeguards are properly in place, up to date, and fully monitored 24/7 by cybersecurity experts. Learn more>>>
Reduces your administrative burden
Alleviates the pain of maintenance
Improves your awareness of risk exposure
Provides an actionable roadmap tailored to your needs and budget
For companies that need forensics, incident response, or proactive security services…
Keeping the bad guys out is a difficult job; discovering them and completely ousting them after they are inside is much worse.
You don't have to do it alone. BlueVoyant combines proven front line experience responding to advanced cyber threats with expertise in building world-class defensive cybersecurity programs to stop threat actors in their tracks. Our team's knowledge of attacker methodologies matched with our access to the latest threat intelligence enables us to fully prevent, assess, respond, and remediate your cybersecurity events.
Are you struggling to evolve your cybersecurity at the same rate as your business operations? A Cybersecurity Assessment can identify potential issues and help you focus on critical areas first.
How BlueVoyant's Professional Services Work…
The Professional Services team members work alongside former Intelligence Community operators who have performed offensive cyber operations in support of National Intelligence operations requirements. Our experts have encountered the most sophisticated criminal, nation-state, and hacktivist actors and our human intelligence analysts have learned their tactics.
We help clients prevent, identify, and respond to cybersecurity problems across their entire enterprise. We integrate IT Security and Business Units for more effective responses to complex and multi-pronged attacks. You can combine Professional Services with other BlueVoyant Cybersecurity services.
Proactive Services
Today's threat landscape is evolving at an unprecedented rate with millions of new, evasive malware techniques targeting all businesses every week.  BlueVoyant's Proactive Services team reduces the risk of business operations being disrupted by providing assessments and recommendations for cybersecurity control improvements. We help you anticipate threats and enhance internal processes to be better prepared for incidents, giving you the greatest protection for your most valued assets in a tailored approach.
Cyber Forensics and Incident Response
BlueVoyant's Cyber Forensics and Incident Response team, founded by former FBI cyber division special agents and forensic investigators,  have experience in leading some of the nation's most high profile and complex cyber investigations.
BlueVoyant is armed with decades of real-world cyber investigative experience within every major industry. Whether you are dealing with insider threats, a ransomware infection, a business email compromise, or a complete malware-based network compromise, BlueVoyant has the tools and experience to make sure your organization is able to eliminate the threat and ensure the protection of your brand, reputation, and assets.
Learn More
Discover how SecureNation can help you better protect your IT assets.