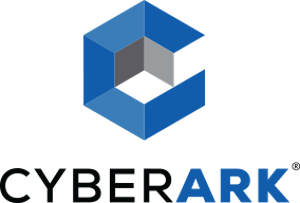 FEARLESSLY FORWARD
Privileged Access Security for Today's Digital Business.
NUMBER ONE IN PRIVILEGED ACCESS SECURITY
Privileged access security was born from the collaborative effort of CyberArk's founders and customers. Since then, the same team continues to introduce new products, define the market and lead with innovations, proven methodologies and thoughtful customer service. CybarArk is known as the market share leader and #1 vendor in the privileged access security space.
CyberArk is the global leader in privileged access security, a critical layer of IT security to protect data, infrastructure and assets across the enterprise, in the cloud and throughout the DevOps pipeline. CyberArk delivers the industry's most complete solution to reduce risk created by privileged credentials and secrets. The company is trusted by the world's leading organizations, including more than 50 percent of the Fortune 500, to protect against external attackers and malicious insiders.
CyberArk pioneered the market and remains the leader in securing enterprises against cyber attacks that take cover behind insider privileges and attack critical enterprise assets. Today, only CyberArk is delivering a new category of targeted security solutions that help leaders stop reacting to cyber threats and get ahead of them, preventing attack escalation before irreparable business harm is done.
Meet Requirements – Effectively. Easily.
SIMPLIFY AUDIT AND COMPLIANCE REQUIREMENTS. SAVE TIME.
Privileged accounts, credentials, and secrets allow anyone who gains possession of them to control organization resources, disable security systems, and access vast amounts of sensitive data. Their power can provide unlimited access, so it's no surprise that internal auditors and compliance regulations set specific controls and reporting requirements for the usage of these credentials.
MULTIPLE REGULATIONS, ONE INTEGRATED SOLUTION.
Organizations face a multitude of IT compliance demands and need a system that can centrally manage, collect and report on privileged access activity. Without a single, integrated approach to privileged access security, passing the next security audit could be a complex and time-consuming challenge.
FULL AUDIT TRAILS PROVIDE EXTENSIVE VISABILITY.
CyberArk Privileged Access Security Solutions offer the industry's most comprehensive, integrated solution for privileged access protection, accountability and intelligence. The foundation of the solution combines an isolated vault server, a unified policy engine, and a discovery engine to provide scalability, reliability and unmatched security for privileged access.
KEY BENEFITS OF OUR INTEGRATED SOLUTION.
Simplified, cost-effective audit reporting through a single, centralized repository of all audit data
Automated enforcement of privileged access policies ensuring continuous monitoring to deliver adherence to audit requirements
Complete visibility into "who, when and why", but also exactly "what" took place during the privileged session
Seamless user experience for privileged users, with no need to re-enter privileged credentials
Reduced cost of ownership with a single platform and management functions
SOLUTION LIST:
SWIFT Customer Security Controls Framework Tightening the Security of the Financial Ecosystem
MAS TRM Secure, manage and monitor privileged access to meet MAS-TRM guidelines
Sarbanes Oxley (SOX) Enforce the internal controls and reporting requirements necessary to meet SOX compliance.
The General Data Protection Regulation (GDPR) The Opportunity for Proactive Security
IT Audit and Reporting Meet requirements reliably, effectively and easily
ENISA Secure, manage and monitor privileged access and their usage across the smart grid infrastructure
ISO / IEC 27002 Implement privileged access security to meet ISO/IEC 27002 controls
Payment Card Industry Data Security Standard Ensure that access to cardholder data environments is protected, controlled and auditable
SECURE YOUR DIGITAL BUSINESS WITH PRIVILEGED ACCESS SECURITY
Business moves at the speed of innovation. More and more, companies are embracing digital technologies – migrating to the cloud, adopting SaaS and evolving their solutions with robotic process automation and DevOps. The digitization of the business creates a larger digital landscape full of opportunities for engagement, but also greater exposure to threats. New digital technologies require expanding privileged access for both humans and machines, including privileged credentials, SSH keys, API keys and more.
Cloud & Virtualization Security
Today, many organizations are taking a hybrid approach to IT infrastructure, expanding their traditional on premises infrastructure to include resources in the cloud, whether private, public or multi-cloud. CyberArk Privilege Access Security helps organizations expand fearlessly into this new landscape by securing cloud workloads and infrastructure.
Robotic Process Automation (RPA)
RPA technologies increase the speed of standardized tasks, reduce compliance risk with simplified audit, enable employees to focus on more value add projects and, most importantly, deliver scalable cost efficiency. However, they also introduce a new attack surface for both human and non-human identities, opening up the enterprise to the damaging effects of a data breach. CyberArk Privileged Access Security enables organizations to reap the benefits of RPA solutions with security built-in directly to the enterprise's RPA workflow.
DevOps Security
Automating the CI/CD pipeline enables DevOps teams to build and deploy apps at scale. However, automation also generates secrets at scale. Frequently the security for credentials and secrets lags behind their growth, making the enterprise increasingly vulnerable. CyberArk helps secure and manage credentials and secrets used by non-human identities and human users throughout DevOps and containerized environments.
Business Critical Applications
The digital transformation of the enterprise has led many organizations to move their business-critical apps to the cloud, dramatically increasing the challenge of protecting these applications. CyberArk is the #1 provider in privileged access security, a critical layer of IT security that protects business critical apps and their sensitive data – on premises, in the cloud and in hybrid environments.
SECURITY AND RISK MANAGEMENT
Proactively Secure Against, Spot and Stop Attacks Before They Stop Business
MANAGING YOUR PRIVILEGED ACCESS RISK.
Risk comes from all sides. Determined, malicious "outsiders." Careless or disgruntled "insiders." Either one can wreak havoc since anyone who gains possession of them to control organization resources, disable security systems, and access vast amounts of sensitive data. Unmanaged privileged access is the common vulnerability in both cases.
Privileged accounts and credentials, including shared admin accounts like 'root' and 'admin,' service accounts and application identities can be "all powerful." Privileged users can perform just about any function, and then erase their tracks when they're done.
If you have taken all the right steps to block system vulnerabilities and protect critical data, the only way for an attacker to gain access is through privileged access.
To manage this risk, prevent the improper use of privileged access and protect your organization's high value assets, organizations need to:
Identify and understand the scope of their privileged access risk
Proactively protect and monitor access to privileged accounts, credentials, and secrets
Automate privileged access controls
Isolate critical assets from malware
Control privileged access to critical assets
Monitor all privileged access activity at the command levels
Alert the security operations team to suspicious privileged access activity in real-time
SOLUTION LIST:
Remote Vendor Access Security Secure, manage and monitor privileged access to meet MAS-TRM guidelines
Insider Threat Protection Control and monitor privileged access to minimize the risk of insider threats
Industrial Control Systems Security Industrial Control Systems – A High Value Target for Cyber Attackers
Learn More
Discover how SecureNation can help you better protect your IT assets.