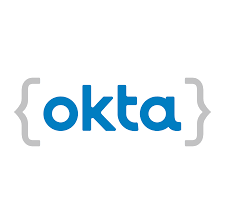 Connect Your Workforce to Any App 
Build auth into any app. 
The Okta Identity Cloud gives you one trusted platform to secure every identity in your organization and connect with all your customers.
Okta is the leading independent provider of identity for the enterprise. Their vision is to enable any organization to use any technology. And promise to always protect the identities of our customers' workforce and customers.
Enterprise identity for a new way of work. Protect and enable your workforce — employees, contractors, and partners — to use any technology on any device, whether they're remote or in the office.
Okta Identity Cloud Products: 
Single Sign-On – Seamless access to all your applications, everywhere your workforce is.
Universal Directory – One place to manage all your users, groups, and devices, mastered in Okta or alternate sources. 
Adaptive Multi-Factor Authentication – Secure, risk-based access for your entire business. 
Lifecycle Management – Automate lifecycles for external and internal users for any business process. 
Advanced Server Access – enable a Zero Trust approach to securing Linux servers accessed via SSH & RDP. 
Access Gateway – Extend Okta to secure your on-prem apps – without changing how they work today. 
API Access Management – Protect your API's with a reliable identity and authorization policy layer. 
Okta tackles yoru most pressing customer identity initiatives by enhancing customer engagement, modernizing your infrastructure, cultivating user trust, and transforming into a digital platform. 
The Okta Identity Cloud: 
Authentication – Embed secure login and single sign-on for custom applications. 
Authorization – Control which APIs your users and developers have access to with fine-grained, standards-based authorization. 
User Management – Add user sign up to your apps and manage customer identities at scale via APIs or from Okta's user-friendly admin console. 
Adaptive Multi-factor Authentication – Provide additional layers of strong authentication using a comprehensive set of intelligent policy parameters and multifactor authentication. 
Lifecycle Management – Automate workflows tied to the lifecycle state of your customers. 
B2B Integration – Effortlessly integrate with enterprise directories or identity providers. 
Access Gateway – Embed modern authentication into web apps – without having to change code. 
Accelerate time-to-value. Achieve key business objectives. Our team of customer advocates are here to support you throughout your journey and ensure you are wildly successful.
Okta's Customer First Playbook: 
Education Services – Their certified instructors will arm your team with in-depth product knowledge and show your staff how to leverage full product functionality. 
Customer Success and Support Services – Okta's technology is always on, and so is their world-class support organization. You can expect support that never sleeps and a Customer Success Manager that understands your business goals and helps you drive ROI. 
The Okta Community – You'll have unlimited access to our robust customer community where you can engage with us and your peers to find answers, submit product requests and stay current on new features. We are here to help when you're ready to do more with Okta. 
Learn More
Discover how SecureNation can help you better protect your IT assets.