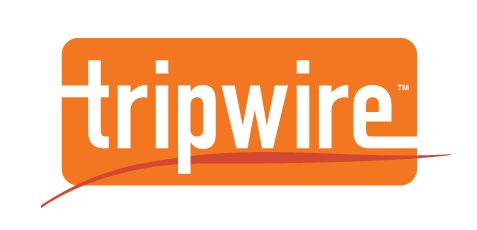 Security Controls
Detect threats, identify vulnerabilities, and harden configurations in real time with Tripwire. 
Tripwire is the trusted leader for establishing a strong cybersecurity foundation. Partnering with Fortune 500 enterprises, industrial organizations and government agencies, Tripwire protects the integrity of mission-critical systems spanning physical, virtual, cloud and DevOps environments. Tripwire's award-winning portfolio delivers top critical security controls, including asset discovery, secure configuration management, vulnerability management and log management. As the pioneers of file integrity monitoring (FIM), Tripwire's expertise is built on a 20+ year history of innovation helping organizations discover, minimize and monitor their attack surfaces.
Detect changes before they become breaches. Thousands of organizations trust Tripwire Enterprise to serve as the core of their cybersecurity programs. Regain complete control over your IT environment with sophisticated FIM and SCM. 
Key Benefits: 
Real-time detection – shortens the time it takes to catch and limit damage from threats, anomalies and suspicious changes. 
Deep system visibility – Gives you deep, uparalleled visibility into your security posture at all times. 
Extensive app integrations – Closes the gap between IT and security by integrating with both teams' extisting toolsets. 
Automated Compliance – Out-of-the-box platforms and policies inforce regulatory compliance standards. 
How it works:
Superior Change Intelligence – Every breach begins with a single change. Tripwire Enterprise gives you total visibility into each and every unplanned change on your network. High value, low volume change alerts reduce digital noise, and integrations provide granular endpoint intelligence for threat detection and policy compliance.
Compliance Enforcement – Passing audits doesn't have to be arduous. Tripwire Enterprise automates compliance evidence for you, saving you time and budget on preparation with audit-ready reporting. It supports the industry's broadest library of over 800 policy and platform combinations for regulations like PCI, SOX, FISMA, HIPAA, ISO and NERC.
Security Automation & Remediation – When you're under pressure to protect sensitive data in a rapidly-evolving threat landscape, Tripwire Enterprise is there to automate foundational security controls and guide you through risk remediation. Investigation and root cause features and comparisons quickly tell you what's most important: what changed, how, when and by whom.
Managed security from the cloud, Tripwire ExpertOps SCM and Tripwire ExpertOps VM extend your staff with a dedicated engineer who's always in sync with your team. You'll see rapid time to value with consolidated services that quickly align your systems with multiple compliance standards—all hosted on single-tenancy cloud infrastructure.
Key Benefits: 
Everything you need – Tripwire ExpertOps includes software, ongoing consulting and cloud infrastructure in a single subscription. 
Personalized service – Get tailored advice, incident assistance and audit support based on Tripwire findings. 
Focus on what matters – Spend less time managing tools and more time protecting your organization. 
Measure performance – Track progress towards your security and compliance goals. 
Why choose Tripwire ExpertOps: 
Your designated Tripwire expert – Your Tripwire security expert will proactively identify issues and recommend appropriate remediation processes based on industry best practices. They help you close the cybersecurity skills gap by acting as an extension of your team by prioritizing work efforts, managing critical escalations and presenting results to stakeholders. Using a DevOps model? Our experts know how to keep the pace of continuous integration. Together, you'll develop a service plan outlining communication practices, escalation procedures and any special considerations that will help you achieve cyber integrity. Receive regular, custom reports documenting your progress towards improved security and automated compliance in your organization.
File Integrity Monitoring & Security Configuration Management – Get the maximum security benefits of industry-leading FIM and SCM right away with Tripwire ExpertOps SCM. Quickly achieve and ensure cyber integrity across large heterogeneous environments instead of sinking time and resources into training and administering another tool. Stay aligned with frequently-changing compliance regulations with a comprehensive library of policy and platform combination tests—all while providing auditors with evidence of compliance and highly visible and actionable policy status for security.
Vulnerability Management – Protect your assets by using ExpertOps VM to establish a mature vulnerability management program throughout your organization. Vulnerability assessment and remediation is a critical security control. Yet, with the ever-increasing number of vulnerabilities being reported each week, it can seem like an impossible task. Tripwire's cloud-hosted VM service adds experienced Tripwire engineers utilizing leading-edge Tripwire vulnerability management tools to your security team. Tripwire provides you with continuous monitoring and accurate identification of vulnerabilities within your network—combined with granular risk scoring so that you can properly prioritize your remediation efforts.
Overwhelmed with vulnerabilities? Discover assets, identify vulnerabilities and prioritize risks with Tripwire IP360 vulnerability management. You don't need more unnecessary alerts. Ready for prioritized risk scoring that focuses on what really matters? Tripwire IP360 provides unmatched vulnerability management. 
Key Benefits: 
Scalable & flexible – Modular architecture that scales to your largest deployments and needs. 
Meaningful scoring – Focus on what matters most with industry-leading prioritized risk scoring. 
Maximum productivity – Improve efficiency via integrations with the tools you already use. 
Full network visibility – Accurately identify, discover and profile all assets on your network. 
Well-Known Vulnerabilities are Behind 99% of Breaches…
You can prevent most breaches by fixing vulnerabilities before they're exploited using a VM solution that reaches every part of your environment. Tripwire IP360's open APIs let you integrate vulnerability management with help desk and asset management solutions.
Let's identify everything on your network…
You can't manage what you can't see. Discover and profile every device and software component on your network across your hybrid environment, including on-premises, cloud and container-based assets. Locate previously-undetected assets using both agentless and agent-based scans.
Fix what matters most…
It can be hard to know which vulnerabilities pose the biggest threats. You need a VM solution that cuts through the noise and delivers actionable results fast. Tripwire IP360 ranks vulnerabilities numerically based on impact, ease of exploit and age. Its unique fingerprinting technology limits scans to relevant device and application types.
Need to know exactly what's on your network in real time? Experience total ICS intelligence at your fingertips. Tripwire Industrial Visibility employs sensors throughout your OT network to provide complete visibility to provide integrity and resilience. 
Key benefits:
Map your network – Machine learning isolates each asset on your network and maps the flow of traffic between them. 
Fix vulnerabilities sooner – Passive scanning detects CVE's without interrupting operations. 
Block attack vectors – Threat modeling shows you how to protect your most sensitive assets. 
Automate security controls – Change management and event logging catch deviations from your secure baseline. 
The deepest ICS visibility available…
As a Belden company, Tripwire understands ICS. Industrial operators count on Tripwire Industrial Visibility to decipher over 40 of the most common industrial protocols—more than any other ICS visibility solution. Maintain peak safety, quality, and uptime with passive scanning and agentless monitoring that won't disrupt operations. Use virtual network segmentation for protocol-specific deep packet inspection firewall rules.
Unmatched threat monitoring…
Defend your uptime with continuous threat monitoring. Tripwire Industrial Visibility uses sophisticated attack simulation. Understand your exposure and make adjustments to protect your most sensitive assets from attack. Reap the benefits of machine learning analysis of user behavior to pinpoint anomalies—even bad actors with good credentials.
Real-time change management…
Strong ICS security starts with a fixed baseline. Tripwire Industrial Visibility baselines your network and reads configuration changes as they're made. High-resolution insights lead to fast recognition of penetration so you can reset your system to its last known good state. The solution automatically includes Tripwire® Log Center®, which gathers and aggregates event logs across your devices. Customize your dashboards to highlight critical events using a wide range of out-of-the-box normalization rules, and define correlation rules with a drag-and-drop interface.
Tripwire File Integrity Manager –  Take advantage of the same deep change detection, reconciliation and reporting capabilities found in Tripwire Enterprise. 
Tripwire for DevOps – Makes it easy to reduce cycle time from coding to deployment while conducting dynamic, comprehensive scans to catch and fix vulnerabilities before they make it into production. 
Tripwire Log Center – Collect, analyze, alert and retain log data from a wide-variety of devices and applications. Integrates with Tripwire Enterprise, IP360, and third-party SIEM systems. 
Tripwire Connect – See the full picture with comprehensive reports and dashboards that can combine data across multiple Tripwire Enterprise consoles. 
Tripwire apps – Dynamic Software Reconciliation, Integration Framework, Whitelist Profiler, Event Sender, Console Orchestrator, and Password Manager. 
Learn More
Discover how SecureNation can help you better protect your IT assets.